Optimize Space in Your Tiny Home with the KonMari Method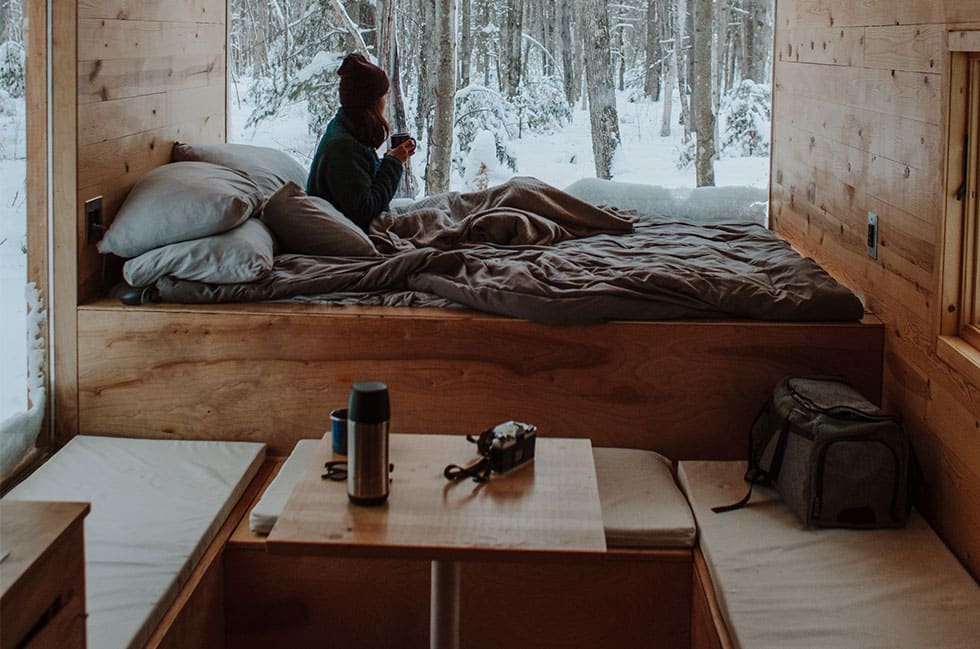 Originally posted on Livabl_
The KonMari method is a system of simplifying and organizing your home by getting rid of physical items that don't bring joy into your life. "Removing excess from our lives makes us look closer at debt, busyness, mental clutter and toxic relationships. It gives us clarity," says Effy Nicopoulos, the founder of Organize That and one of 20 certified KonMari consultants in Canada. 
We caught up with Nicopoulos at the Toronto Fall Home Show for tips on maximizing small spaces using the KonMari method. Together, we stood in an extremely small space — a True North Tiny Home designed by Daniel Ott that was on display in the Fall Home Show's Tiny Home Village. 
In this video, Nicopoulos stresses that the only way to effect real change is to tackle a single category at a time when you're decluttering and to not leave any stone unturned. This is all the more important in small spaces where there aren't extra closets, garages or dressers to stow bags, bins and clutter away. But whether you live in a 5,000-square-foot house, a small condo or a tiny home, these space-saving and decluttering hacks will transform your home into a sanctuary that will spark all of the joy. Happy decluttering! 
Looking to for help on your tidying journey? Download our free checklist "Tidying the KonMari Way"
About Effy
Effy Terry is the Founder and Lead Organizer of Organize That.  She is a Certified KonMari Consultant and a Trained Professional Organizer. She has over 25 years of experience as a senior event manager, and project manager, is a former real estate salesperson and also has formal mediation training. She also has a Bachelor's degree in Psychology from the University of Texas at Austin.