Seasons Change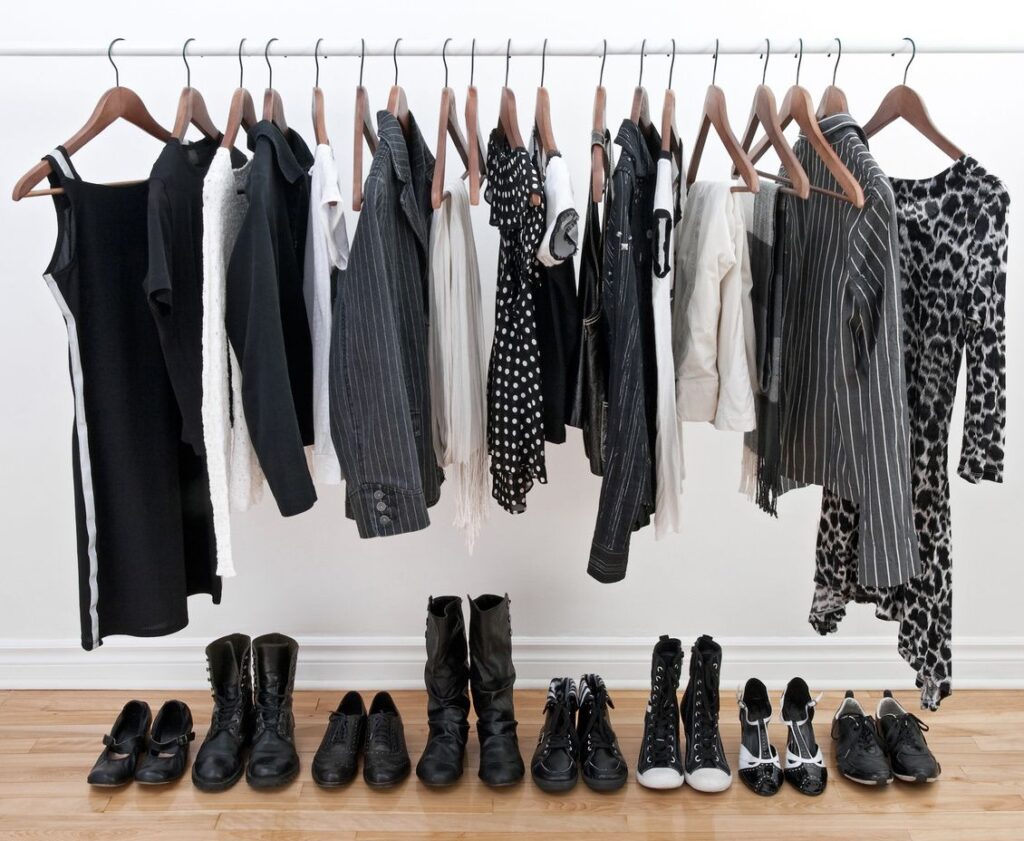 "Live each season as it passes; breathe the air, drink the drink, taste the fruit, and resign yourself to the influences of each." — Henry David Thoreau
It's hot, it's cold, it's mild! Canadian seasons do not always transition seamlessly, do they?  The changing of seasons brings with it inevitably changing wardrobes as temperatures dictate.  We are now in the midst of an unseasonably warm fall season but cooler fall nights mean that our wardrobes need to do double duty.  Getting organized as the seasons change is a good opportunity to review what we have in our closets.
Outerwear is always a challenge as we transition from season to season.  Try getting creative with layering so you don't need a different coat for every temperature on the dial. For example, a down vest with a sweater slipped underneath works well and doesn't take up as much room as a coat typically would.  Use a longer blazer or a chunky sweater as a lightweight coat.  I also find that investing in a high quality, light, down-filled coat will take you from fall through winter and reduce the multiple coat purchases.
Clothing, unlike outerwear, is more versatile for season changes.  Indoor heating means we can wear a lot of our clothing year-round.    Organizing clothing means not only purging or donating what no longer serves you best but also buying new items with intention.
Here are some tips to maximizing your wardrobe choices.
Buy quality.  Quality classic items save you money in the long run as they last longer.
Capsule wardrobe.  Limit what goes into your closet to only those items that you love and serve you best.  There's a rule for decluttering the way Marie Kondo does, which she calls the KonMari method, only keep items around you that "spark joy."
Buy new clothes only with intention.  Be picky about what you allow into your wardrobe.  Ensure that it serves your best self.
Develop your own uniform.  Examine what you wear on a daily basis and think about what you go to most.  It may be one or a combination of a few types of ensembles.  Purchasing multiple basics means you won't spend money on different trendy outfits each season so you can, you can spend more money on higher end shoes and other accessories.
Purchase items that can be worn through multiple seasons.
Try on minimalism.  Simple, classics dressing never goes out of style and neutral colours can be just as striking as colourful combinations.
Invest in a session with a stylist and add to your wardrobe as they advise.  You don't need a complete buying overhaul at once but you can start to incorporate their advice.
Staying true to your own style is the key to maintaining a working wardrobe.  Always embrace the positive, the items that spark joy will better guide you rather than only focusing on the items you want to purge.  Stylish women often have less items in their wardrobes than you might imagine. Classics on high rotation, knowing what shapes and styles and colours work go a lot farther than a bulging closet full of items we "might" wear one day.  To quote style legend, Coco Chanel, "Fashion changes, but style endures."